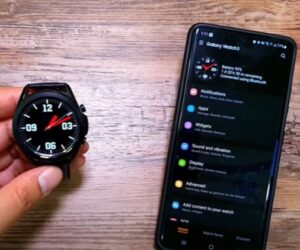 Backing up your data on a Samsung Galaxy Watch 3 or 4 is easy to do with the smartphone app.
There is a built-in backup and restore option inside the app that will back up the smartwatch's data.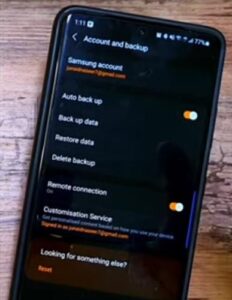 Once the data is backed up, it can always be used to restore the watch or have the data transferred to another compatible smartwatch.
The app has the option for Auto backup, which will back up the data every 24 hours.
Other options include Restore Data and Delete Backup.
How To Backup Data On A Samsung Galaxy Watch 3 and 4
On your smartphone open the Galaxy wearable app.

Select Account and backup.

Select Back up and restore.

Select Backup settings.

Wait for your data/apps to load.

Select Back UP Now.
All the data will be backed up if you have "Select all" checked.
If you only want certain data backed up, unselect and individually check the app data you want to save.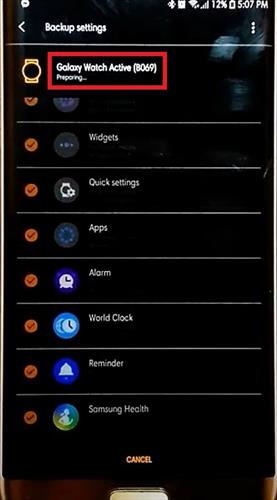 The time it takes depends on the number of apps, the amount of data, and the last time you backed up your Samsung Galaxy Smartwatch.
Summary
Backing up your data is always a smart idea as situations arise that are also out of our control, including lost, stolen, or broken devices. I recommend that whenever you get a new device, you always set it to autosave so your phone, watch, etc., data is never lost.
If you were like me in the past, I would always forget to back up my data and would only complete it once a week on Friday if I remembered, but with auto-save, you don't have to worry about whether you saved your data or not.
Your Galaxy Watch is used for many different purposes. It has months of valuable health information, such as ECG records, peripheral oxygen saturation, and average pulse rate, that can be shared with your healthcare provider to adjust health treatment goals for better outcomes.
It tracks your workout metrics for better performance and improves future workouts. Sleep tracker assists with better night's sleep and overall health through stress reduction. You have messages, phone numbers, GPS, etc., that you will want to save. If you think I have my phone, if your phone becomes lost or damaged, this is another reason you will want to back up your watch.
You just never know when you will need something.
If you found this information helpful, please leave us a comment below, letting us know.