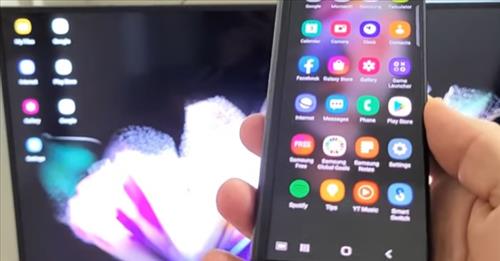 The Galaxy Z Fold3 is a great smartphone with many nice features, including being able to connect to a TV.
This is a great option to share photos, videos or play anything from your smartphone to a big screen TV.
The TV will need to have an HDMI port which most TVs now have, but be sure to check.
Can I Connect Galaxy Z Fold3 to a TV with an HDMI Cable?
Yes, the Galaxy Z Fold 3 can connect to a TV in multiple ways, including using a USB-C to HDMI cable.
Other ways include screen mirroring by casting and using a USB Type-C Hub.
What Items Do I Need To Connect a Galaxy Z Fold3 to a TV?
An HDMI to USB-C cable is needed to connect the Galaxy Z Fold3 to a TV with a wired connection.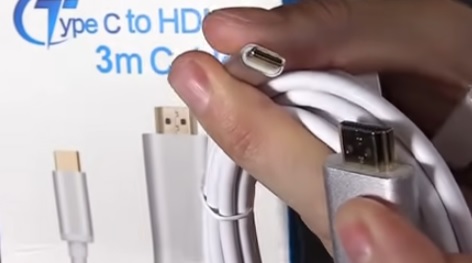 The cable is often included in the box when bought but may be sold separately depending on where the phone was purchased.
It is a low-cost item that can be bought at many stores or online on Amazon or eBay.
See here for an Example USB-C to HDMI cable on Amazon (This post has Amazon Affiliate Links)
How To Connect a Galaxy Z Fold3 to a TV with an HDMI Cable
Connect the HDMI side of the cable to the TV.

Set the TV to the Correct HDMI Input

Plug the USB-C side of the cable into the Fold3.

The screen should display on the TV, if not read below.
If the screen does not display, go to Settings–> Connections–> More Connection Settings–> HDMI Mode.
Select Screen Mirroring
Summary
The Galaxy Z Fold3 can connect to a TV and display on a big screen anything that displays on a smartphone.
For example, if you have videos on your phone, they can be played on a TV.
Likewise, pictures or other media also be shared easily, making for a good portable media player when needed.
The Galaxy Z Fold3 has a USB-C port that uses a special cable to connect to the HDMI port on the TV.
If the box that came with the phone does not have the cable, one will need to be bought.
Have you had any issues connecting a Galaxy Z Fold3 to a TV? Let us know your thoughts below.