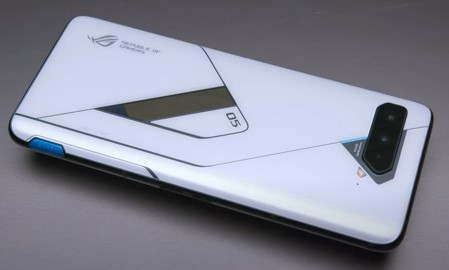 Did you misplace or forget your password? Maybe your smartphone is no longer running like before, maybe you have picked up a virus or maybe just want to sell or give your phone away, then resetting your smartphone to the factory settings may be the solution to your problem.
Things you want to consider prior to resetting your smartphone as this will become permanent.
Factory Resetting your Asus ROG Smartphone 5 is easy to do following the steps below.
Since all the data will be deleted, including phone numbers and text, be sure to back up anything needed before a reset.
Save all important non-replaceable files such as:
Phone Numbers
Text
Pictures
Videos
Documents

There are two ways to reset an Asus ROG Smartphone 5 from the phone settings, called a soft reset or with the phone's buttons which is called a hard reset.

A hard reset is often done when the password to the phone is lost, and needs reset.

Be sure to back up all data as a factory reset will delete all information on the phone.

How To Data Factory Hard Reset an Asus ROG Phone 5
Power off the phone and be sure it is off.
Press and hold down the Power and the Volume Down button at the same time.

Let go of the buttons when the second logo appears (Republic of Gamers Logo).

Using the volume button, go down to wipe data/factory reset.

Using the volume down key, go down to Yes and press the power button to confirm.

Reboot system now will appear, use the power button to confirm.

Device Rebooting, this can take several minutes.

The phone has now been factory reset.
Summary
Factory resetting an Asus ROG Phone 5 is quick and easy to do.
Be sure to back up any important data since it will all be erased.
This included phone numbers, files, pictures, text, and more.
Smartphones are commonly factory reset when the phone is being given away or sold to get rid of all the information.
Information left on a smartphone can be a security problem, so it is usually best to get rid of all the data.
There are scenarios when an error occurs, and the only way to clear it is to do a factory reset.
When done, the phone will basically be back to its original state as when first purchased.
Have you had to reset an Asus ROG Phone 5 and had any issues? Let us know below in the comments.