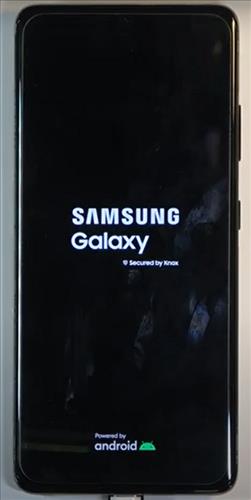 You forgot your password to your Samsung Galaxy S20 or S21 or maybe your teenager did and it is their phone, no worries. You can factory reset your phone, keep in mind by doing the factory reset you will lose all information, data on the phone. It is important to regularly back up your phone's data in case of a situation like this. You will also want to have your Google and Samsung account information in case it asks for it on the restart. There is also some information saying you have to have your phone plugged into your laptop or desktop computer, but I found this was not true. If your phone's battery is low or 0% you will want to make sure to plug it in or you won't be able to complete the reset.
As a last resort, this is a great option to get your phone turned back on without a lot of hassle!
There is also a video at the bottom of this post for a video walk-through if needed.
How To Factory Reset A Samsung Galaxy S20, S21, S21 Ultra And Plus Without A Password
Hold down the Volume Down Button and the Power Button at the same time untill the phone turns off

Continue to hold for 10 seconds

Continue to hold the Power Button, do not release, press and hold the Volume Up Button


You are now holding down the Power Button and the Volume Up Button at the same time, never releasing the power button.

You can release both buttons once you see the Samsung Logo

In the Android Recovery mode use the volume buttons to go down to Wipe data/factory reset and select useing the power button

Using the volume buttons go down to Factory data reset and select using the power button

Wait till you see Data wipe complete

Select Reboot system now using the power button

You have completed the Reset without a password