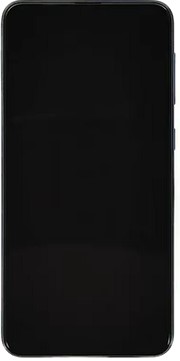 If your Samsung Galaxy A10 has stopped working, or a black screen appears after you have charged your phone, it may be due to a software crash but may also be physical damage.
This appears to be happening more frequently with smartphones, and there are a couple of steps to follow that have helped countless others experiencing the same issue.
Besides physical damage or a software crash, you will also want to consider malware that may be causing your phone to not power on.
If you recently installed any new apps on your phone, they may be an issue with the app.
How To Fix A Samsung Galaxy A10 That Will Not Turn On or Power On
Inspect Phone for any Noticeable Damage


You will want to check your phone for damage such as cracks, water, power button sticking, and chips on the edges of the phone that may prevent your phone from charging.

When inspecting your phone for any damage, be sure to look at the charging port; if you see something stuck, you can try and remove it with a soft toothbrush.

Don't use anything that can break off and get lodged in the charging port or metal wires that can cause damage.

Initiate a Soft Reset

Doing a soft reset on the Galaxy A10 will reboot the operating system, and all the services will be reloaded.

It is best to be sure the phone is charged before doing a soft reset.

It may be best to charge the phone for at least 30 minutes before trying a soft reset to be sure the battery has a charge.

How to Soft Reset the Galaxy A10
Press and hold the Volume Down button and hold it.

While holding the Volume Down button press the Power key.

Hold both buttons for 10-15 seconds until the A10 logo displays on the screen then let go.
Use Another Charging Cable
Even if the charging cable looks good, it may be bad.
It can often be best to replace the cable or test out a new one to be sure the phone is getting charged.
Also, make sure you are using the original cable, as some of the generic charging cables won't charge the phone.
Check the charging cable for fraying or exposed wires. You can also try another Samsung charging cable to charge your phone or try and charge another phone or device using the same charging cable you are using to charge your phone. If your charging cable is not able to charge another device, you may need a new cable.
Use Safe Mode
Your phone may not be turning on due to a third-party app that you may have recently installed on your phone. When you turn on your phone in safe mode it will prevent any of these third-party apps from working but will leave the remainder of your phone in working order. You can then uninstall any recent apps that may be causing the issue. To start your phone in safe mode follow the steps below.
How To Use Safe Mode Galaxy A10
Press and hold the power button until the power-off touch screen is displayed.

Press and hold the power off button on the touch screen till you see the safe mode icon appear.

Press the safe mode icon and your phone will restart in safe mode.
Perform a Hard Factory Reset
If you still can't get your phone to turn on as a last resort, you can attempt to factory reset it. This will wipe all data from the phone; once done, it will be like taking it out of the box for the very first time.
Because of unforeseen situations such as this, I recommend you turn on your backup automatically, so you don't lose any data if forced to do a factory reset.
How To Hard Factory Reset Galaxy A10
Hold down the up and power button at the same time.

Release buttons when the android icon appears.

Use the volume buttons to scroll down to Wipe data/factory reset and confirm with the power button.

Select Yes and confirm with the power button.

Select Reboot system now to restart phone.
Summary
Troubleshooting and finding the solution to your Samsung Galaxy A10 may be as simple as getting a new charger and completing a soft reset to get your phone back up and running.

Remember to thoroughly inspect your entire phone, from the screen to the charging port and buttons, especially if you have young children that may have gotten ahold of your phone.

It is always a good idea if you haven't backed up your phone to check with Samsung support prior to completing a factory reset, as you will permanently lose all data.