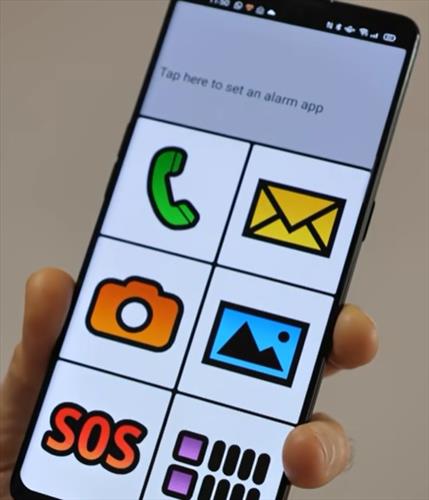 Do you have trouble seeing the small icons on your smartphone or do you know someone that does. Your smartphone is your lifeline or safety net and not being able to use it because the buttons are too small can be a serious concern for loved ones. The BIG Launcher app allows you to customize your smartphone's home screen to make the icons on your phone much bigger. It includes an SOS button in times of emergency or crisis. If you want a simple phone that allows you to find the most basic phone needs then this app is for you. You can also add your favorite apps by adding more screens, choose which apps are visible, and change the color scheme to make it easier on your eyes.
Below are the steps to install the BIG Launcher and the two companion apps BIG Phone and BIG SMS for Seniors to get the most out of the BIG Launcher.
There is also a video at the bottom of this post for a video walk-through if needed.
How To Install Big Launcher On A Galaxy Smartphone
Go to the Google Play Store and search Big Launcher

Select Install

Select Open

Select the Check Mark Icon

Select the Check Mark Icon

Select Language or Automatic and select the Check Mark Icon

Select the Check Mark Icon or Resize

Select the size you would like

Select the Check Mark Icon

Change the Light or change and select the Check Mark Icon

Select Allow using the drop down arrow or Don't Allow followed by the Check Mark Icon

Select the Check Mark Icon

On the home screen select the Phone Icon

Select Download and install the phone app

Select Install

Select Open

Select the Check Mark Icon

Select the OK

Select Allow

Select Allow

Select Allow

On the home screen, select the mail icon

Select Downlad and install the messages app

Select Install

Select Open

Select the Check Mark Icon

Select Yes

Swipe up on your home screen

Select the gear icon

Scroll down and select Apps

Select the three vertical dots

Select Default apps

Select Home screen

Select BIG Launcher

You are done installing the BIG Launcher