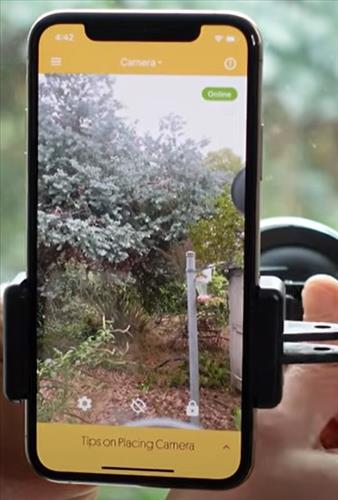 We live in an unpredictable and uncertain time and safety is a top concern for every member of the family. If you have been thinking about setting up security cameras inside your house for added safety and security, you are in the right place. If you are like me you have researched the best option and price but why pay more money when you most likely already have several security cameras in the form of your old smartphone laying around the house. So before giving away or selling your smartphone because of a cracked screen or cosmetic defects think about setting it up to provide you with more security and safety.
Safety When You Can't Be Home
This is a great option for your college student, a child who has recently moved out of their parent's house, and elderly parents and loved ones living alone. Falls are one of the leading causes of death in elderly patients this provides peace of mind for all family members knowing their loved one is safe by giving them the ability to check in on their loved one periodically throughout the day.
A Few Things to Keep in Mind Before Starting the Setup of Your Cellphone to Security Camera Process
You will want to gather all the old phones that you will be using as you will need to install the security camera app on each one individually.
Even though we are using the Alfred Home Security App, you don't have to use this specific App. There are several different ones available, find the one that fits your budget and security needs.
You will need to log into your Google account individually with each of the old phones that you are going to be using as a camera. Each device needs to be linked to the same Google account.
You are using these steps at your own risk, we are not responsible for any damage or phone malfunctions.
How To Use An Old Cell Phone As A Security Camera
Select the Security Camera App and Select Install


You will be installing your security camera app on your current smartphone and your old phones. First, you are going to install it on your primary phone.

Select Open

Install and open on your old phones

Sign in to your Google Account with your primary phone

Select the drop down menu

Select Viewer, your primary phone will be used to watch and view the video feeds

Login to your Google Account with all of your old phones

You will need to log in to each of your old phones that you are going to be using separately.
Select the drop down menu and select Camera

All the old phones that are going to be used will need to be set to the camera because they are going to be used as security cameras
Select OK
Setting Options
Using the hamburger menu icon you can change settings

With your primary phone you have additional setting options

Add an additional person to give permission to view your video feeds

Turn on motion detection, detection mode and notifications

Based on your type of subscription some of these features may not be available

Summary
Using your old smartphones is an easy way to give you that added security today without spending a dime. It also is a great way to get the most out of your old phones as they are not cheap. Even if you have a cracked screen if your phone can turn on and your camera is still functioning then you can still use it as a security camera or baby monitor.

You will want to make sure when you set up your phones that they can be plugged in so they don't lose charge throughout the day, depending on the phone's battery life. You can also use a small tripod or suction for window placements to keep your phone in place.

When placing your phone camera, keep in mind you don't want to make it super obvious that you are using it for security purposes. If you still have the charging dock this can be used so the unexpected person thinks it's just charging. You can also hide the phone behind items just to make sure you are not obstructing the lens view.

Always check to make sure before using your phone does not get overly hot when charging, you won't want to use this phone as you won't be able to unplug it when not home for safety concerns.

When selecting the security camera app you want to install consider what is free and how much for a subscription and what is offered in the subscription as many of these will require a small fee to record and save your video feeds.
Can a Cell Phone be Used as a Security Camera?
Yes, depending on the type of cellphone you have, you may be able to set it up and use a security camera. You will need to have a smartphone that has Wi-Fi ability and enough storage to download and install the chosen security camera app. You can also use old tablets in combination with your old smartphone, giving you a larger screen to view surveillance images. The more smartphones you have, the more cameras you can add to your security setup.
If you found the above tutorial helpful or have a tip on setting up and using old phones as security cameras please leave us a comment below letting us know.