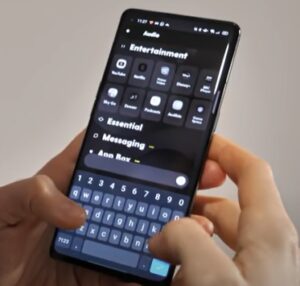 One of the best things about Android smartphones, such as the Galaxy S20, is the way you can really make it your own with customization.
It has tons of customizable features, such as changing the default Launcher with one that fits you.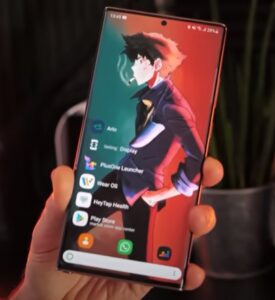 There are many available, and what might be best for one person may not work for the next.
With that in mind, below are our picks for the Launcher for a Galaxy S20.
If you have a favorite option, be sure to let us know in the comment below.
What is an Android Smartphone Launcher?
An Android smartphone launcher is how the phone is laid out.
It is how the apps and screen are displayed to a user along with some added features.
For example, the popular Microsoft Launcher has added features for Windows 10 users.
Microsoft Launcher has features that make it easy to integrate a Windows 10 PC with an Android phone and copy files and other data.
How Is an Android Launcher Installed?
The first step to installing a Launcher is to find the one you want to install.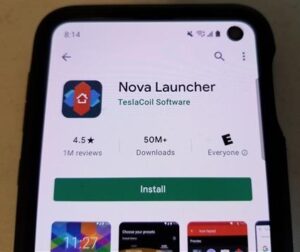 Most Android Launchers are available from the Google Play Store.
Once installed, they will need to be enabled from the phones settings which is easy to do.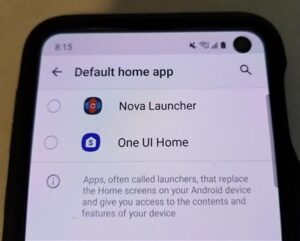 For example, a Galaxy S20 Launcher can be changed in the Apps–>Home Apps section of the phone.
Our Picks for Best Launcher for a Samsung Galaxy S20
Nova Launcher


Nova is the most popular and downloaded Launcher for a Galaxy S20.

It has many options and features that make it highly customizable to any Android smartphone user.

For example, gestures are used a lot such as swiping on an app to open a folder and double-tapping the screen to lock the phone.

Some customization also used, are changing the grid size, changing the widgets on the dock, changing the dock size, shape, color, and so on.

There's a lot with what you can do with Nova Launcher and with a little digging you can find almost any customization.

Big Launcher


The Big Launcher is perfect for those who want simplicity or have a hard time seeing a smartphone screen.

The icons are big and easy to read as well as creating a text which makes it easy to read and send.

While many set it up for older smartphone users it also is easy on the eyes for anyone tired of squinting at a screen.

Microsoft Launcher


If you use Win10 or Office365 a lot, the Microsoft Launcher is worth a look.

It is set up to integrate Android with Windows 10, making it easier to copy files between the devices and more.

While not as many options as Nova, it is niche-specific, which makes it a good option for many users.

Launcher 10


If you love the Windows Start Screen or Windows 10 "Tablet Mode" then this Launcher is for you.

It looks very similar to the old windows phones with a tile layout.

The tiles can be edited and resize the tiles to have the best look.

Lawnchair


Like the other Launchers mentioned above Lawnchair gives a great selection of customization of options.

Basically, everything can be tweaked and fiddled with.

For example, you can keep the google feed, if you download the separate lawn feed plug-in or ditch it entirely if you prefer

The selection of gesture shortcuts allows you to easily pull down that notifications panel, hibernate the phone, or load up your favorite app.

Best of all, the Lawnchair Launcher is completely free to use.

Summary
There are many good Android smartphone Launchers that can be used with one to fit almost any scenario.

From those who like the Windows look, to those who just want big fonts, there is one to fit anyone.

Do you have a favorite Launcher? Be sure to leave a comment below.