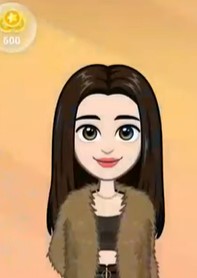 What is an Emoji App for Android?
An Emoji app is an app that offers fun cartoon characters to express yourself in different formats. You can create an avatar of yourself or use the default faces/stickers (smiley face) that come preloaded with the app. Every Emoji app also has something a little different, the key is finding the one that fits your personality!
The great thing about using any type of Emoji is you don't have to formulate how you want to say something, you just click on an Emoji picture. You have heard that say "A picture is worth a thousand words."
For me, it offers a fun and unique way to express myself and across multiple social media platforms without speaking, just send an Emoji and let others know how your feel!
Many of the Emoji apps come with the ability to customize keyboard themes, and funny GIFs to send via messages.
How To Install an Emoji App for Android
You only need the name of the Emoji app you would like to download then go to the Google Play Store. You will search for the app and install and open it on your phone.
I have provided a direct link to each of our top picks for Emojis, just click on the Emoji title to be taken directly to the Google Play Store.
Our Picks for the Best Free Emoji App for Android
Bitmoji is my favorite emoji app, I have been using it for years. You can quickly and easily customize your avatar to look like you by using your camera.
If you get bored of what your avatar looks like change your appearance anytime you like.

There is a large variety of stickers with your customized emoji to send to friends, family, and co-workers.

I love this and use my emoji most often during long and boring work meetings. I can always find a sticker that fits my emotions or attitude at that moment, making my co-workers laugh. It defiantly makes these meetings much more bearable.


This app is pretty cool, it has a ton of themes to customize your phone's keyboard to your unique style. You will love Emoji Keyboard's large selection of GIF's and emjois that are offered.

If you can think of it this app has it, it makes sending messages fun, fast and easy!

If you are like me and want something simple but fun this is the app for you.

The Facemoji Keyboard is similar to the Emoji Keyboard above. It offers thousands of features to include GIFs, themes, and of course Emojis. Customize your keyboard to your daily needs and usage.

You can use these features in other social media platforms such as Messenger, Instagram, Tiktok, Snapchat, etc.

One awesome feature this offers is the built-in translator and supports over a hundred different languages.


Another fun emoji keyboard app that offers over 5,000 free emojis and 6,000 free themes is Kika Keyboard. The app offers clip art and GIFs for just about every social media platform.

Offers voice board when unable to use the keyboard and supports over 150 bilingual keyboards. You can also customize your keyboard with personal photos from your gallery or choose from the hundreds of premade ones.

The Avatoon: Avatar Creator, Cartoon Face, Emoji Maker is a fun app that allows you to customize your avatar to look, dress, and act like you. You can use photos previously taken and insert them into the Avatoon and modify them.

You can send your avatar to multiple different social media platforms to include Snapchat, Facebook, Messenger, WhatsApp, and Instagram. You can also save it to your gallery and use it to send SMS messages.

This app offer's an Avatoon character game as well, allowing you to meet and interact with new people from all over the world. Overall it is a fun experience however you decide to use the app and it's free.

Summary
Anyone can use an Emoji you don't have to be outgoing to create and start using one on your favorite social media platform. If you are shy and find it difficult to interact with others, the Emoji apps can help you connect with others without making you feel uncomfortable or exposed.

With hundreds of different Emoji apps available for download, many of which are free because they do come with ads. If you don't like the ads you can pay a one-time fee so you no longer see them. I do recommend prior to paying for any of the additional features on any Emoji app that you use the chosen app for a couple of weeks to make sure it is the one that fits your unique needs. Everyone is different and what I like you may not and so forth.

Keep in mind that all apps run into software issues, if you really like the Emoji app, reach out to the creator prior to deleting it. It may be that they are not aware of the issue or are aware and in the process of fixing the problem.

If you have switched from the iPhone to an Android device and want to still use those Emojis please see, How To Get iPhone Emojis on Android Smartphone.

Let us know which Emoji app you like the most by leaving a comment below!