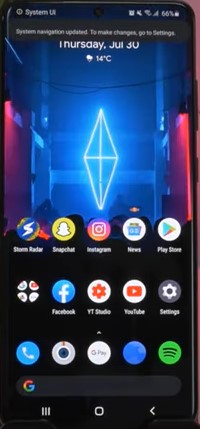 Have you recently downloaded some new app and are finding that now you can't open it? Are your apps lagging when opening or using them?
Are they crashing and booting you out of the app and freezing continuously?
This can be stressful as you could lose data and important information you have been working on depending on the type of app you are using.
There is a simple solution to the issue without removing one app at a time to figure out if maybe it's a virus or malware by following the simple steps below.
If you do think you may have unintentionally downloaded malware that may be causing this issue please see, How To Know And Remove A Virus On An Android Device.
Also, make sure you have checked for any new updates that may need to be installed on your Samsung Galaxy S21, S21 Plus, and S21 Ultra that could be causing the apps to not open or crash.
Before repairing apps through the steps below, you can check to see if you have to most current updates installed on your phone by going into your settings or system and updating under the system update tab.
Check your wireless or cellular data to make sure it is stable or unstable. If it is unstable this will cause apps to not function properly.
Samsung Galaxy S21, S21 Plus and S21 Ultra Won't Open Apps
Power off the smartphone.
Press and hold the Volume Up Button and the Power Button at the same time.

Continue to hold both buttons, you will see the Samsung logo, but continue to hold them.

Release both buttons when you see the Android Recovery screen display.
Using the Volume Down Button go down to Repair apps and select it using the power button.

The Samsung logo will appear as it prepares to repair apps.

A pop-up will appear with Optimizing app.

Your phone will restart and allow you to now open your apps.
Summary
Using the Samsung Galaxy S21 built-in function to repair an app is a good way to try and get a bad app functioning again.
It is quick and easy to use and available from the recovery menu screen.
The recovery menu will display when the phone is powered off, and the Volume Up and Power Buttons are pressed at the same time.
Once in the menu, the option to repair apps will be available.
Have you used the built-in option to repair apps on the Galaxy S21? Let us know your thoughts below.