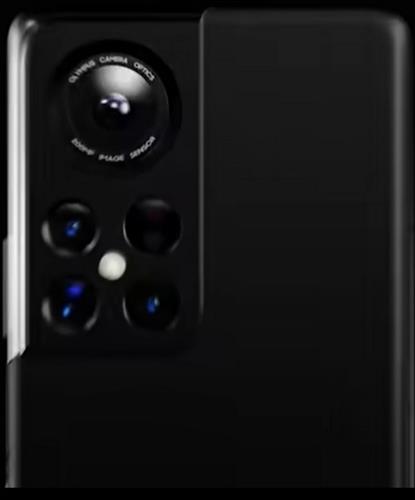 If you have a Samsung Galaxy S22 with a black screen that won't turn on, there are several causes and fixes.
It could be related to actual damage if you dropped your phone, extreme weather elements (hot or cold), malware, or nothing at all, and no fault of your own.
Software updates usually fix these issues, so make sure you are updating your phone every time a new update comes out.
Often the manufacturer is aware of the issue and is in the process of creating a software fix.
This doesn't really help you, but the below solutions can help get your phone back up and running until those updates can be installed.
Please note we are not responsible for any damage that may occur to your phone when completing the solutions below; you do these at your own risk.
Why a Samsung Galaxy S22 Won't Turn On or Has Black Screen
Force Restart Method


Press and hold the power and the volume down buttons at the same time. You will continue to hold it until you see the Samsung log, then release it.

This should take 15 to 20 seconds.

If you don't see the Samsung logo after 20 seconds, try again. You may not be pressing the buttons hard enough, or you are not pressing the volume-down button.

If this still does not work, try charging your phone for 30 minutes, and with still charging, try to force a restart again. It may be that your battery is completely drained.

Tap the Buttons Rapidly


With the phone on its side, press or tap or press the power and volume up and down button several times as fast as you can.

The buttons may have become stuck due to dirt, lint, food, soda pop, etc.

When done, complete a forced restart to help clear out any errors.

Tapping Method

Using two or three fingers tap from the top of the screen to the bottom. Make sure you get the corners as well.

Flip the phone over and tap again all over the back, including the fingerprint sensor and camera lens.

If the hardware is loose or shifted this can help put it back in place.

Message Method

With a soft non-scratch cloth press with your thumbs into the screen. Start from the bottom to the top and turn around and then top to bottom.
Flip the phone over and complete the same method on the back. Don't forget to go over the fingerprint sensor, camera lens, and all four corners of the phone.

You want to be firm when messaging or pressing but not so much that you break your phone's screen.

Like the tapping method, you may have a disconnect your hardware and this can snap it back in place.

Smacking Method




With your non-dominate hand flat, smack the phone's front screen and flip over and complete on the back of the phone.

This method is similar to the tapping and messaging, possible loose hardware issues.

Freezer Method

Place your phone in the freezer for 10 to 15 minutes, remove and complete a forced restart.

I'm not 100% sure why this method works but it does. I think if your software is overheating or malfunctioning this jolts it back to life. Kind of like defibrillation when you shock the heart back to a normal rhythm.

Summary
Somethings to keep in mind after you fix the problem. Always update the phone's software; if you don't see an update but you know one came out try a force restart and see if it is available.

Check your charging cable; maybe your phone battery is completely drained due to the charging cable not working. If you have another charging cable in the house, try using that one instead of yours.

If you are using all your phone's memory, this could also be causing the issue; try deleting some of the unused apps and data after saving it to an external source.

Check any recently downloaded and installed apps that may be malware, this may be preventing your phone from turning on or displaying anything but the black screen. You should only install apps from a reputable store. If you are not sure if you unknowingly installed a virus this post may help, How To Know and Remove a Virus on an Android Device.

If you find that you can't get into your phone even after completing all the below solutions, you can try a hard factory reset, How to Hard Factory Reset a Samsung Galaxy S22 and S22 Ultra.

If you found this post helpful or another method that worked for you, please leave a comment below letting us know!