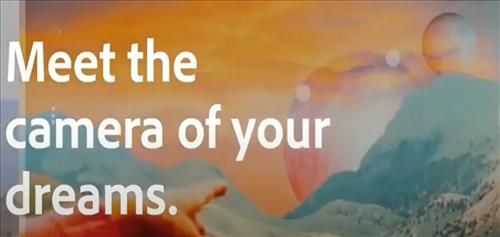 In this day in age everyone has their smartphone with them everywhere they go, so why carry an additional heavy boggy camera when you already conveniently have one built into your Samsung Galaxy S21 smartphone.
You never have to miss a cherished moment with the convenience of your Samsung Galaxy S21 smartphone's camera but will the pictures be a quality professional picture? They can be, by downloading the camera application that fits your needs, allowing you to Photoshop your picture to professional quality.
There are also additional lens accessories that can be attached to your Galaxy S21 to enhance the quality of your picture. See, Our Picks for Best Camera Lens for Galaxy S22.
There are many alternative camera apps for the Galaxy s21, with our favorite options listed below.
Best Alternative Camera Apps for a Samsung Galaxy S21

The XCamera can take some pretty awesome photographs including selfies, and scenery, and adjust depending on how bright or dark the image and background light is when taking the photo automatically. The camera allows the user full manual control such as focus, white balance, and exposure time just to name a few. It is rated at 4.8 stars in performance and quality of images in the google play store.


The Adobe Lightroom camera app has a lot of great features and even more if you are willing to pay for the premium features. You can crop, rotate, touch up or retouch editing ability on your phone and save to the cloud for editing on your computer. It has almost a perfect rating with 4.7 stars from over a million of users in the google play store.


This camera app comes with a lot of filters that can be accessed before you take a picture or after. This app is great for the individual who loves to take selfies. This app gives you complete control, allowing you to edit out flaws and prevent blurred images just to name a few perks. It has an overall rating of 4.6 stars from users in the google play store.


This video camera is great for an aspiring videographer. It allows you to have complete control of the video camera's ISO light metering focus (sensitivity to light). Easy to use and no bulky equipment needed when recording/filming. It has an overall rating of 3.8 stars in the google play store but this is based more on the type of android phone that is being used with this app. The Samsung Galaxy S21 series works great with this camera app.


This photo app allows the user to make simple edits, and use filters and allows you to save your edited photoshop work you started on your smartphone and complete it later on your computer's desktop. It rates 4.3 stars in the google play store with close to 2 million reviews, not bad for free installation and in-app purchases available.
Summary
If you have used the Samsung Galaxy S21 smartphone camera, you have probably noticed that there are some pros and cons to the camera's features which is not uncommon in many if not all smartphone or professional cameras on the market. With so many good Android camera apps available for free or for a small fee, why not enhance your Galaxy S21 camera capabilities?
We realize most smartphone users will simply use the default camera app that comes installed on their smartphone not realizing that there are apps that can enhance the quality of the pictures taken such as one of the above camera apps and all without breaking the bank. It doesn't matter if you are starting for the first time or have been taking pictures for years, the camera apps currently available can improve the overall quality of your pictures.
If you have a special occasion such as a birthday, wedding, high school, college, or military graduation ceremony then you don't want to take just an okay picture. You want to take a picture that you and your loved ones can cherish for a lifetime without hiring an expensive and difficult-to-find, professional photographer to capture that special moment. Why not give one of the above camera apps a try? The apps listed above work great on most Samsung Galaxy smartphones.
Do you have a favorite camera app? Please leave us a comment or a picture you have taken below letting us know your thoughts.