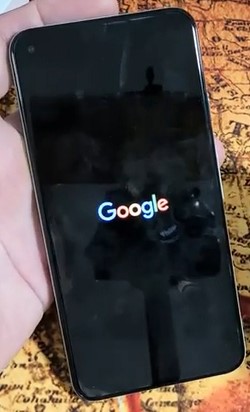 If you are using a Google Pixel 5 and you want to block a phone number, there is a built-in option that allows unwanted callers to be blocked.
What Happens to the Blocked Phone Calls and Text Messages?
Any call that comes in and the number is blocked will go straight to voicemail.
Text messages go into the unknown category and are not delivered.
Will the Caller Know they Are Being Blocked?
The caller likely will not know they have been blocked as the calls simply go to voice mail.
Likewise, texts are sent but disappear and are never received.
The individual calling or sending text messages won't be notified that they are blocked when calling or messaging you.
2 Methods To Block a Phone Number on a Google Pixel 5
How To Block A Contact Already Listed In the Phone
Select the phone app icon.

Select the contact you wish to block.

Select the three vertical dots.

Select Block numbers.

Select Block.

Contact is now blocked.
How To Block a Number Not Listed In Contacts
Select the phone app icon.

Select the three vertical dots.

Go to your contact list, we are going to manually enter the phone number you would like to block.


Select Settings.

Select Blocked numbers.

Select Add a number.

Enter the phone number and select Block.

A list of all blocked numbers will appear.

You can also block calls from unidentified callers by toggling on. If you decide later you want to unblock a phone number, just follow the steps above and select the X to unblock them.

Why Block a Phone Number
Anyone can get your cell phone number by searching the internet or paying a small fee to a people search websites. An important feature of your Google Pixel 4 or 5 is the ability to block unwanted phone calls. It is not just robocalls and spam calls you have to worry about. If you have a person with who you no longer want to have contact, you will want to block their number as it is not always a mutual decision to end a relationship with another individual. If you get a new phone, you will want to block that call, so you never have an answer.
Blocking the number will also block any text messages that are sent.
Summary
Safety is a big concern nowadays, and being able to never pick up a phone call that you don't want to take goes a long way in securing that safety. There may be any number of reasons why you want to block a number; that choice is yours to make. If you have a teenager, this feature can come in handy during difficult break-ups or when ending a friendship. We recommend anytime you get a new phone or when changing a phone number, you add the phone number previously blocked to the block list right away on your new phone.
If you found these steps helpful, please leave a comment letting us know.