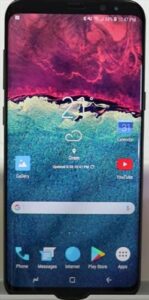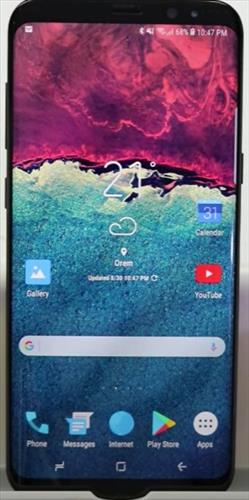 Changing the Theme on a Galaxy A50 is easy to do in a few steps.
The theme can be customized to fit the user with many different style themes available.
Popular themes include Electric Black, White Flower Launcher, 3D Theme for Android, and many more.
Below are the steps to install a theme which can be changed any time using the same steps.
How To Change the Theme on a Galaxy A50
Select gear icon to open settings

Select Wallpapers and themes

Select Themes

Select the theme you would like to use

If you don't have a theme and want to add new ones just select the Featured, Top or New options below my themes.

Select Apply

Select Apply to confirm

Wait for it to download

You are done changing the theme
Summary
You just bought a new Galaxy A50 and purchased a new case to protect your phone but also to give it that personal touch. What about personalizing your screen? You can change the theme of your phone to one that came downloaded on your phone, find a new one by searching through the different themes or use a picture of your gallery. You can use the free themes or purchase one you really like. The great thing about changing your smartphones theme is it also makes using your phone easier when using your apps by making it more visually appealing and easy on the eyes depending on what theme you choose.
When selecting the theme you want to use, keep in mind it can change the way icons are displayed as well as the background. You will want to open frequently used apps such as text messages, phone, email etc. to see how they look after downloading and applying your new theme. Also make sure you don't select Motion effects when setting your theme unless you want the 3D movement on your Galaxy A50. You may want to test out several different themes prior to making your selection by following the simple steps above.