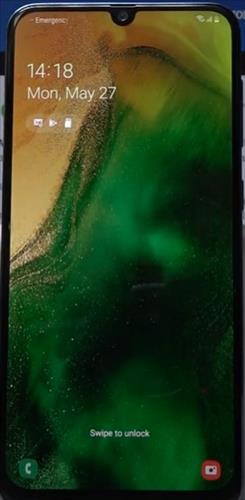 Tired of looking at the same boring background or wallpaper on your Galaxy A50 smartphone? You stare at your smartphone all day long, give it a little individuality without too much and make it customized to fit your daily needs. You can either do this with a picture saved on your phone that you would like to use, using the default background that came with your new phone or adding a new background for free or a small price to your Galaxy A50 smartphone.
Don't want to keep bothering your partner, children, or friends for help using your smartphone. You don't have to, you can change your background in less than two minutes by following the simple steps listed below.
How To Change the Background on a Galaxy A50
Swipe up on you home screen to open your list of apps

Select Settings

Select Wallpapers and themes

Select your wallpaper

Select either Home screen, Lock screen or both

Select Set as wallpaper

Select the home button

You are done changing your background

How Do I Set a Custom Background on My Samsung?

Depending on the Samsung device you are using, it will be similar but slightly different in changing and customizing the background. You can follow the step-by-step picture-guided tutorial shown here and change your background. Most Samsung devices allow you to use photos and video's from your gallery as backgrounds on your Samsung tablets, smartphones, and watches.
Summary
Changing your background/wallpaper can be done hourly, weekly, or daily. You never have to worry about losing a previously used wallpaper or background as it saves in My Wallpapers. If you don't find the previously loaded wallpapers you can scroll through the wallpapers located in the Google Play Store or Galaxy Store.

Keep in mind some of the wallpaper is free and some you will need to pay a small price for. Before confirming the purchase and downloading the wallpaper chosen the price being charged will show. This will prevent you from accidentally purchasing a wallpaper you don't want. There are hundreds of wallpapers for free so there is no need to purchase one but if you do find one that you want to purchase remember once you select confirm, the sale is final and no refunds will be given so make sure you don't just start adding wallpapers to try out on your phone unless you know you will be using them. Have fun and be as creative as you like.

If you found the above tutorial helpful or have a favorite background or wallpaper you use, leave us a comment below letting us know.