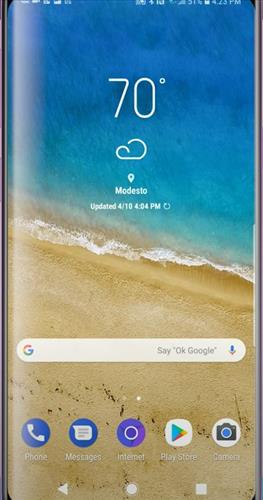 You have purchased your new Galaxy S9 smartphone and now it's time to customize it to better fit your daily use. The theme option is a fun little feature that allows you to change both the background on your smartphone as well as the icons and apps features. You will have the default theme that comes with your phone but if you don't like the one offered for free you can search the catalog for Featured, Top and New themes that are available to download. You have hundreds of options to choose from, some are free and some require you to purchase the theme for a small price.
Some themes allow you to trial it for a short period of time prior to purchasing it. This is the best option as you are less likely to purchase a theme you thought you would like but find the additional features are annoying or don't fit your needs. After choosing and downloading your theme I highly recommend testing it out. You will want to make sure the theme is easy and visually appealing for your daily use. You will want to open your most commonly used apps such as text, phone, mail etc. You may like the way the background looks but find that the changes to your apps make it hard on the eyes or difficult to use and won't really know this until you've tried it for at least a day. Follow the simple steps below for an easy install of your theme on your own.
There is also a video at the bottom of the post for a video walk-through to further help you in changing your Galaxy S8 smartphone theme if needed.
How To Change the Theme on a Galaxy S9
Press/tap and hold down on an empty spot on your screen

Select Themes

Select My Themes on the top of screen

Select Apply

Select Apply to confirm

Apply theme will appear as it downloads the theme

You are now done changing your theme