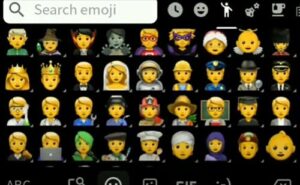 If you have recently changed smartphones from an iPhone to an Android and miss the emojis, they can be added to almost any Android device.
Android and iPhone emojis differ in look and feel, and it can be hard to send the right emotion or message when switching between the two devices.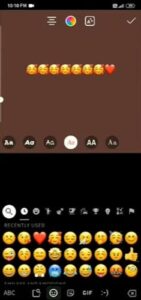 Luckily, there are a few fixes, with using an Emojis App being the easiest method.
Other methods include changing the Launcher or keyboard.
While the other methods work, they can be drastic changes from a smartphone's default system.
Using an app to install the emojis option is the best method, at least in my opinion.
Below are the steps for installing the zFont 3 App from the Google Play Store and how to use it to install iPhone Emojis.
The zFont 3 is an emoji and custom font changer app that does not require root and is quick and easy to install.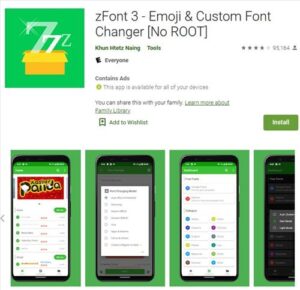 Installing zFont 3 Emojis can change slightly between smartphones.
Since the installation will change slightly depending on the Android smartphone, the steps below are general instructions.
If you have found a better app or solution for installing iPhone Emojis on Android, let us know in the comments below.
How To Get iPhone Emojis on Android Smartphone
Open the Google Play Store app.

Search for zFont 3, or click the link Here.

Download and Install It.

Open the zFont app Scroll down, find and click IOS_V14.6 (If there is a new version, install it).

Click Download.

Click the Apply button at the bottom.

Choose your Android Version or click Auto Recommend to install it.

A popup will display a message to change the option Theme Manager, Press OK.

Go to themes and choose Apply IOS_V14.6.

Click Apply.

Restart the Android Smartphone, and you will be able to use iPhone Emojis on the Android smartphone.
Summary
Installing iPhone Emojis on an Android Smartphone can be done quickly and easily with the right app.
There are currently several ways to install iPhone Emojis on an Android; using an app is the best method so far.
The zFont 3 Emojis app is the best I have found so far.
A good app will add iPhone Emojis to almost any Android smartphone and Android Version.
Since there are many different types of Android smartphones and Android versions, the installation will change slightly.
While the installation may vary, the results are the same.
Have you found an easier way to install iPhone Emojis? Let us know in the comments below.