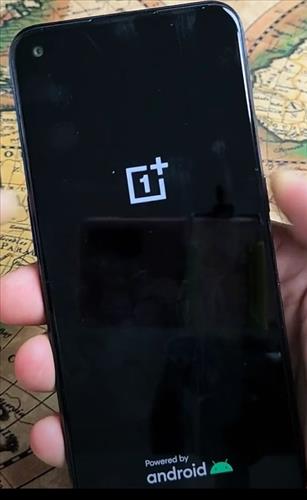 If you need to reset the OnePlus Nord N100, it is quick and easy to do.
Keep in mind all data will be gone when a reset is done.
A factory reset is usually done before seeing a phone but can sometimes help clear errors.
Below are the steps to hard factory reset the OnePlus Nord N100, which will set the phone back to the way it was when new.
There is also a video at the bottom of this post to further assist you with a video walk-through if needed.
How To Hard Factory Reset A OnePlus Nord N100
Press and hold the volume up and power button at the same time

Release both buttons when the OnePlus logo appears

Restart bootloader Screen will appear

Using the volume down or up key go to the Recovery mode screen.


In Recovery Mode, select the power button to start the factory reset

This is going to allow us to open up the factory reset if you have forgotten your password.


If password protected, select Forgot Password

Select OK

Above it states "You will LOSE everything (Music, pics, etc).


Select Ok again

The Factory Reset will start

OnePlus logo with Android will appear

You will be on this screen for several minutes, this is normal as it wipes all data and reboots.


Three rotating dots will appear

You will be on this screen for up to five minutes as it finishes the factory reset.


The phone will show a Hi There message when done

Reasons to Complete a Factory Reset
Most users will reset the phone back to factory settings if it is being sold, giving away, or trading in your OnePlus N100.

If your phone is not working properly, lagging, freezing, turning on and off for no reason, or battery not charging a factory reset may improve your phone's function.

The last reason is you may have forgotten your password, it does happen! In order to get back into your phone, you will need to complete a hard factory reset.

You will lose all unsaved data to include pictures, videos, work files, etc. Once you complete the reset your files will be permanently deleted. This is done to protect your data so the new user does not have access to it.
You complete these methods at your own risk, we are not responsible for any lost data that will occur with the factory reset.

Summary
Whatever the reason for completing the factory reset, by following the simple steps above, you will be able to transfer the phone or unlock it getting you back inside. When you complete a factory reset of any kind, you will lose all your data on the phone.

When you first get any new phone, I recommend setting your updates to automatic so if you can't get back into your phone for some reason; you won't have to stress about the lost data after completing the reset.

If you found this page helpful, please let us know by commenting below.