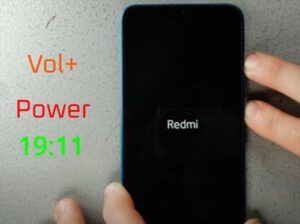 Factory resetting the Xiaomi Redmi 9A is a bit tricky since the button combination has to be timed correctly.
With the power off, the volume up and power button are held until the Redmi logo, and then only the power button is released.
The volume up button is held for another 5-10 seconds until the screen appears.
Below are the full steps to factory reset the Xiaomi Redmi 9A, along with pictures.
Reasons Why a Xiaomi Redmi 9A Many Need a Factory Reset
If you have found you can't get into your phone, lost your password, frozen or stuck screen, won't charge, or maybe it is running slow, then you will want to complete a hard factory reset.
You will also want to complete a factory reset if you are selling, trading in, or giving your phone away to prevent the new owner from getting any of your personal information.
Be Sure to Save Personal Data
If you are able to get into your phone, you will want to back up and save any user data as the factory reset will permanently delete all phone numbers, pictures, account information, etc.
You should frequently back up your data to prevent losing it if you find you can't get into your phone.
I recommend when you first get any new phone that, you turn on the auto-save option in your smartphone settings.
If you don't want to purchase a new phone and are fine with losing data, then the steps below will help you get your phone back up and running in working order.
How To Hard Factory Reset Xiaomi Redmi 9A
Power Off the Phone.
Press and hold the volume up and power button.
You will hold for 15 to 20 seconds, until you see the Redmi logo.

Release the power button only
Continue to hold the volume up button, do not release until you see the Main Menu appear.
You will continue to hold the volume up button for another 10-15 seconds.
Select Wipe Data
Use the volume button to toggle down to wipe data and the power button to confirm.

Press the power button once to confirm.

Press power button to return Back to Main Menu.

Select Reboot and confirm with power button.

Select Reboot to System and press the power button.

The Redmi Logo will appear.

MIUI Logo will appear.
It will take 3 to 4 minutes for the factory reset to complete.

Preparing to restart.

The Set-up screen will appear.
You can now reset-up your Xiaomi Redmi 9A, it will be like taking it out of the box for the first time.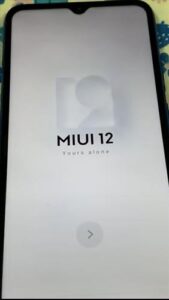 Summary
A factory reset of the Xiaomi Redmi 9A is usually done before selling the device.
It can also, in some cases, clear old bad information and erase passwords since all data is deleted.
There is nothing worse than finding that you can't get into your phone. We rely on it for our everyday tasks and communication with loved ones. We have valuable and personal information on our smartphones that makes it easy to share and pay for everyday needs. It is a good idea to save data to the cloud or your computer frequently in case you find yourself unable to get back into your phone. I recommend turning on the autosave option in your phone settings.
Completing the factory reset should be used as a last resort if you are having software or hardware issues. You will always want to complete a factory reset every time you sell, give or trade your phone in.
You can also contact customer support for assistance in trying to save any data prior to the factory reset.