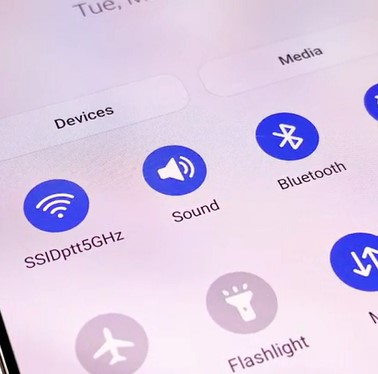 If you are having issues with your Samsung Galaxy S21 not connecting to WiFi or the internet, there are a few fixes.
This includes the Galaxy S21 Plus and S21 Ultra.
The first thing is to be sure you have a working intent connection, and it is not down.
Check the connection with another device is possible such as a laptop or another smartphone, to be sure it is working.
Once an internet connection is verified, follow the fixes below, which usually solve WiFi and internet issues.
Fixes When Samsung Galaxy S21 Won't Connect to WiFi or Internet
Reset Network Settings


The Galaxy S21 has a network reset option that can clear many connections problems.

How to Reset Network Settings Galaxy S21
Go to Settings and General Management.

Click on Reset

Select the Reset Network Settings

Select the Reset Settings icons, and it will reset the WiFi, Mobile Data, and Bluetooth.

Once the reset is done reconnect to your wireless network, this usually fixes any connection issues you may have been experiencing.
Reset the Router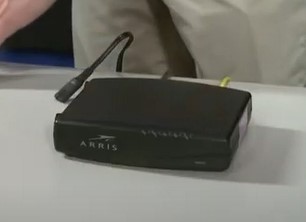 Resetting a router can often solve many WiFi issues and is another thing to try.
While usually not thought about, the router can have errors at times with a reset getting it back up and working again.
There is usually a reset button on the router but unplugging it and plugging it back in works just as well.
Factory Data Reset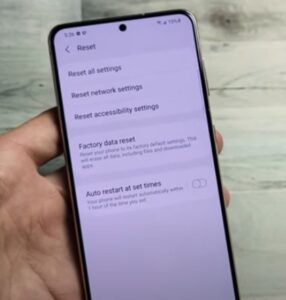 A complete wipe of the S21 smartphone can be done, which will set the state of the phone back to the way it was when new.
This is called a Factory Data Reset, which will also delete all your user data, such as text and phone numbers.
Since it deletes all the user data, be sure to have the data backed up if this is done.
How To Hard Reset A Galaxy S21 And S21 Plus
Power Off the Phone
With the phone off, select and hold the Volume Up button and Power Button at the same time.

Continue to hold till the Samsung Logo appears

.
Release both buttons and wait for the Android recovery screen to appear.

If the android recovery screen does not appear you will need to hold both the power and volume up button until the Android Recovery Screen appears.


Scroll down using the volume button to Wipe data/factory reset and confirm using the power button

Using the volume down button go down to Factory data reset and confirm using the power button

At the bottom of the screen, Data wipe complete will appear

Select Reboot system now using the volume buttons and confirm using the power button.

Factory reset is complete

.

Summary
If you are having issues connecting your new Samsung Galaxy S21 to your wireless network and are you thinking to yourself, this should not be so difficult; there are several solutions.
When the Galaxy S21 does not connect to the WiFi or internet, the first thing to do is try a network reset.
When you reset the network service on your Galaxy S21, the great thing is you won't lose any data or need to backup data prior to doing this as it does not erase anything.
As a last resort, if none of the above steps have fixed the issue, then you can complete a factory hard reset. When resetting to factory settings, make sure you have saved all data as it will be permanently deleted off the phone when complete.
Your Samsung Galaxy S21 is virtually rendered useless without a wireless connection, so no doubt it needs to be fixed.
Hopefully, one of the fixes above works if not let us know below in the comments.