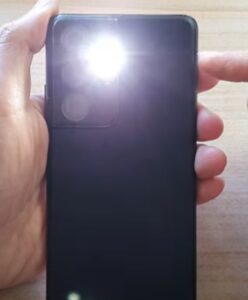 The Galaxy S21 has many options and features, including using the flashlight to broadcast an SOS signal.
When enabled, the flashlight will flash the SOS in a series of on and off flashes sending the message to anyone who can visibly see it.
The option is inside the Panels features which can be found by swiping twice from the right side of the phone.


If the Panels feature does not come up, it will need to be enabled with the steps below.
Once enabled, the SOS Flashlight option will be available.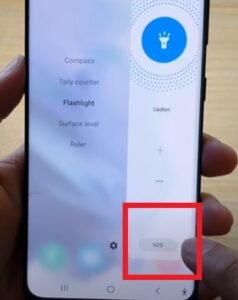 Below are the steps to enable Panels and then enable the SOS option on the Galaxy S21. This includes the Galaxy S21 Ultra and Galaxy S21 Plus models.
How To Activate SOS Flashlight on a Galaxy S21
Swipe down from the top of the screen and click on Settings (Gear Icon).

Scroll down, find and select Display.

Scroll down again, find and select Edge Panels.

Be sure Edge Panels is enabled and select Panels.

Enable the Tools option.

Go back to the home screen and swipe twice from the right side to bring up the Tools feature.

Click on Flashlight.

Tap on the SOS option.
Summary
Enabling the SOS Flashlight feature on a Galaxy S21 is quick and easy to do by using the Panels feature.
This feature, while rarely used, can be a big help in many cases when more advanced options are needed.
Many may see the SOS feature as a toy or antiquated, but it could have a very real benefit in some scenarios.
Of course, be sure to only use the option if there is really an emergency.
The Panels are available by swiping twice from the right side of the screen.
If the Panels option is not available, it needs to be enabled from settings, with the steps above to enable it.
Turning on SOS will be available under a flashlight, along with several other options.
Have you had any issues with the SOS feature? Let us know below in the comments.