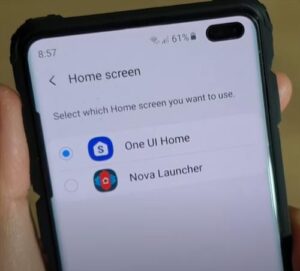 Changing the default home screen Launcher on an S10 or s10 Plus is easy to do in a few steps.
First, be sure to have a Launcher ready to install otherwise, only the default One UI Home Launcher will be available.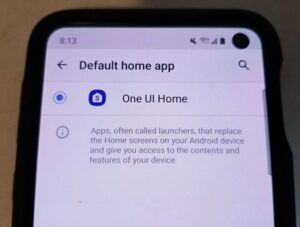 Changing the default Launcher customizes the home-screen for a user which can be a big benefit in some scenarios.
There are many available from the Google Play Store and other sources such as Nova Launcher which is a popular option.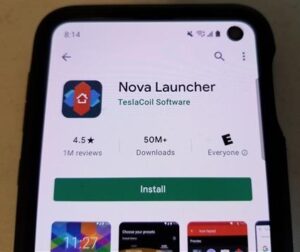 For example, there is a Microsoft Launcher which would be a good fit for windows users with more options to integrate a Galaxy S10 with Windows 10.
Other popular options include Nova, Smart Launcher 5, Pixel, Apex and more.
All the popular Launchers can be installed from the Play Store and then enabled.
The Galaxy S10 or S10+ can also be changed back to the default One UI Home Launcher anytime.
Once the Launcher has been installed follow the steps below to enable it.
How to Change Default Home Screen Launcher Galaxy S10 or S10+
Select the Settings gear icon

Click Apps

Click Choose Default Apps

Select Home App

Select the Launcher you want to install