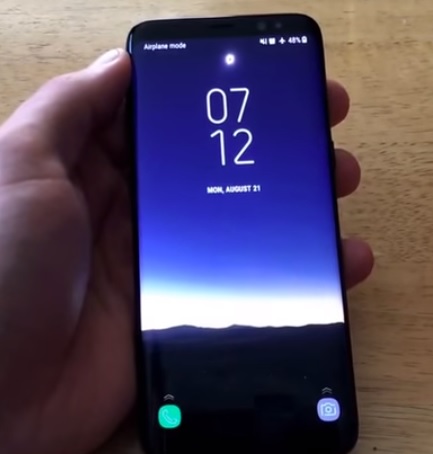 Replacing the background image on a Galaxy S8 is quick and easy to do.
The image can be any image you want to use and can be downloaded from the internet or taken with the phone's camera.
What is the Galaxy S8 Background Wallpaper Option?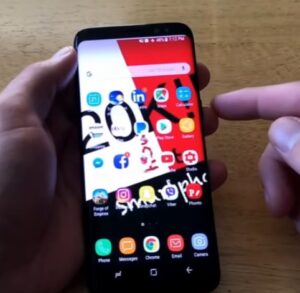 The Galaxy S8 Background Wallpaper option is a way to personalize the phone by setting a personalized image.
Your smartphone is an extension of who you are; you use it for just about everything, from taking pictures and videos to searching the web. So putting a fun and personalized background lets you share with others a little about yourself without divulging too much information.
The great thing about selecting a background is it can be a picture of your grandchild, grandchildren, family, pets picture or one that came with your phone.
When changing the background, keep in mind that it does not change the way the icons look; just the background or wallpaper will change.
If you have trouble with balance, vertigo, or dizziness, you will want to be careful if you are using the motion effects, as this feature adds animation to your background when you move your phone.
Some wallpapers have this feature built-in, so when selecting your new wallpaper/background after downloading it, make sure you give it a trial run to make sure it is what you want.
You can easily change it back or to another wallpaper/background of your Galaxy S8 by following a few easy steps below.
How To Change the Background on a Galaxy S8
Find and select the Gallery app.

Select the picture you will use.

Select the options button (three dots at the top right).

Select Set to wallpaper.

Select either Home Screen, Lock Screen, or Both.

Select Set As Wallpaper.
Summary
Changing out the background image is the most common method of personalizing a smartphone such as the Galaxy S8.
If you are having a hard time choosing a background image to apply. you can rotate them out automatically every few hours or days.
You can find how to do this in the post How To Change Wallpaper on an Android Smartphone Using Muzei.
If you have a specific actor, movie, or TV show, you can do a google search for that specific background as there are thousands of background to choose from, you are only limited by your imagination.