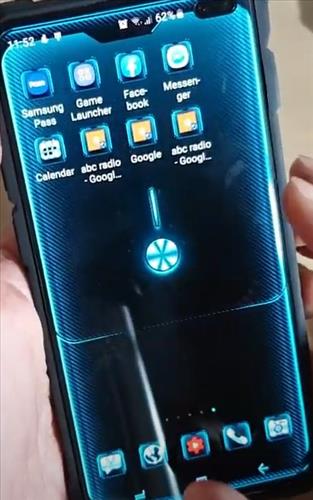 Changing your smartphone's display screen to fit your unique style makes using your Galaxy S10 more enjoyable. We are on our phones all day, customizing your smartphone display screen can prevent eye strain, and headaches; allowing you to use your Galaxy S10 for a longer period.
A few items to make note of before changing your theme on your Galaxy S10 smartphone. The theme is a package not just the background on your phone. What this means is, that it will change several if not all the apps on your phone so they will appear according to your new theme. This may be what you want or maybe not, once you have downloaded and installed your chosen theme you will want to open the applications you use the most, such as your phone, text, messenger, internet, etc. This provides you the opportunity to see if the new theme is compatible with your personal use of the phone and apps. The background may look great but the theme may have changed the apps and they are now hard to read, the color is too dark, the text is too small or large, etc. If you find you don't like the app you can select or try another app that is more compatible with your personal needs.
How To Change the Theme on a Galaxy S10
Tap and hold on a blank area of the screen

Select Themes

Select the theme in My themes that you will use

You can search for new themes by selecting the featured or top tab, located just underneath my themes.

Select Apply

You will want to make sure you have saved anything you are currently working on as you may lose the data when you switch themes.

Select Apply again to confirm

Applying theme will appear as the theme downloads on your phone

You are now done changing the them on your smartphone
Summary
Changing your smartphone's theme is simple to do, allowing you to change your theme as often as you like. It is important to take note that there are hundreds of free themes so there is no need to pay for one unless you like it. You can search based on free, paid, or all themes so you know which ones are free and which themes you will need to buy. If you are going to pay for a theme, we recommend you go with one that offers a free trial to see if you want to purchase the theme. This prevents you from wasting money on unusable themes that are hard to see or use. This is important to remember if you are purchasing a theme, as two or three dollars can start to add up if you change out your theme often.
If you have a favorite theme, leave us a comment below letting us know which themes are your favorite.
If you found the above post helpful please leave us a comment letting us know.