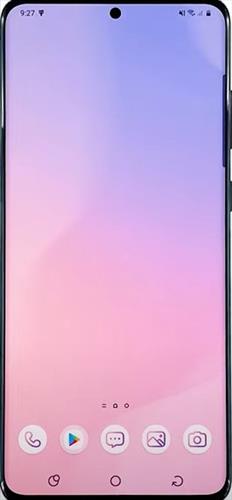 Changing the theme on a Galaxy S20 is quick and easy to do and a good way to give life to an old smartphone.
A new theme allows you to apply a touch of uniqueness and make your phone more visually appealing.
Considering we never leave the house without it and use it for the majority of our day to complete the task, it only makes sense to customize your Galaxy S20 to your personal likes and needs.
How To Change the Theme on a Galaxy S20
Press and hold down on an empty part of your screen until you get a pop up.

Select Themes.

You have three options here:
First: menu button to go to default themes preloaded
Second: Featured themes
Third: Top rated themes

For this walk-through I am going to use the Top theme option. I like to use this option as I know the themes have been reviewed and rated by other customers on the quality and predictability of the theme. This also prevents you from wasting time on a theme that does not work properly or is unreliable.
Select All, Paid or Free themes and once your have found your theme just tap on it to open it up.

There are hundreds of very nice and fun themes that are free of charge, I recommend you start here when searching for a new one to apply.
Select Download.

Select Apply.
Summary
The Galaxy S20 is a great smartphone that can be customized to fit the user.
One such way to customize the Galaxy S20, is to change the theme to a new one.
A few things to keep in mind when downloading a new theme. Make sure you have tested out the new layout and changes to your icons that were applied when you changed themes.
The theme may change how your icons appear, not just your screen's background. Open up and use the apps you most commonly use throughout the day, such as your phone, text message, messenger, emails etc.
The great thing is if you don't like the way it looks, you can change it in a few minutes using the free theme option.
Have you changed the theme on your Galaxy S20 and have a favorite option? Let us know in the comments below.