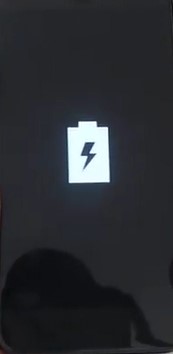 If you have a Google Pixel 5 and it is stuck on the battery charging screen, there can be several cause and fixes.
The main fix (instructions below) is to hold the volume and power buttons which will get the Pixel 5 going again.
This method will work on most Google Pixel smartphones and other Android smartphones that have not been used for long periods causing the battery to drain.
Keep in mind; that you never want to drain your battery down to 0% and will need to charge the battery prior to completing the steps below.
How To Fix A Google Pixel 5 Stuck On Battery Charging Screen
Press and hold the volume down button, followed by the power button (Continue to hold both buttons for 15 to 30 seconds).

Release the buttons once screen changes. The phone may display a warning saying software can't be checked. Don't press any buttons and continue to wait for the Google Logo to appear.

Once the Google Logo appears the phone should now turn on.
Summary
If you are experiencing a stuck or frozen screen displaying the battery charging icon, then the simple steps above may fix the problem and get your phone back up and running.
If you have tried the steps and are still having the same issue with your phone, you can try the following steps, How to Hard Factory Reset The Google Pixel 5.
This should be the last resort as it will permanently erase all data and user information returning your Pixel 5 to like-new settings.
Having the Pixel 5 or any Android smartphone locked up, rendering it unusable is no doubt very frustrating.
The first step is to charge the phone and try the method above, which is a very common fix and usually will get your phone working again.
If that does not work, a hard reset may need to be done but should be the last resort since it will delete all your user data such as text, phone numbers, pictures, and more.
Have you had issues with the Pixel 5 being stuck with the battery charging icon? Let us know your thoughts below.