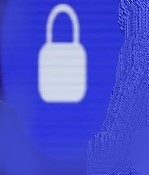 There has been a lot of concern regarding personal information that is being shared across the web to include social media pages.
The safety of your data has never been more important to your financial wellbeing. If certain settings are not in place, personal information can get into the wrong person's hands, leading to invasion of privacy and possible identity theft.
Deleting your profile may not be realistic, as this keeps you connected to friends and families around the globe. This does not mean you can't take steps to secure your data, follow the steps below to make your social media outlet a little more safe and secure.
Open your Facebook app and select the menu on the bottom right corner of the screen (three lines) and follow the step-by-step tutorial below to change privacy important privacy settings inside your Facebook profile.
How to Safe Guard Important Privacy Settings in Facebook
Select Settings and Privacy"

Select Settings

Select Use Two-Factor Authentication

Select Text Message (SMS) and SelectContinue

Select the Number if Present or Enter a New Cellphone Number

Enter the Code Sent to Your Cellphone and Select Continue

Select Done

Go back to Your Account Settings
Select Face Recognition

Select Do You Want Facebook to be Able to Recognize You in Photos and Videos?

Select No for Added Privacy.

Go back to Your Account Settings
Select Location

Select Location Services and turn off Location History

Select Location

Select Never

Go back to Your Account Settings
SelectAd Preferences

Select Ad Settings

Select Ads Based on Data From Partners

Select Not Allowed and Save
Summary
Securing your privacy is important to your physical and financial wellbeing. If you have a social media page, such as Facebook you will want to take some steps to protect yourself and your loved ones. The recommendations listed above are extremely easy and secure, like using two-factor authentication. We recommend two-factor authentication for all accounts, not just Facebook.
If you found the above tutorial helpful please leave us a comment letting us know.