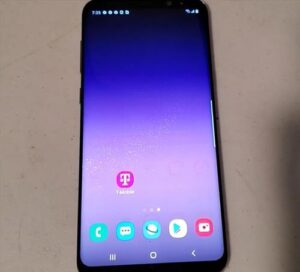 Soft factory resetting a Samsung Galaxy S8 Plus is done when all the data needs to be deleted from the smartphone.
This includes all user data including phone numbers, text, files, pictures, and more.
A soft factory reset is usually done before selling, trading, or giving your smartphone away. When you complete a factory reset it will remove/delete all personal data, preventing the new user from accessing your personal data stored within the phone's software.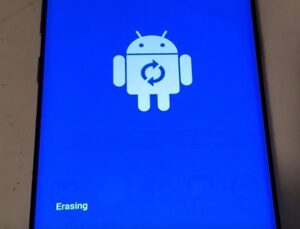 It is important to remember that your Samsung Galaxy S8 Plus will be set back to the original setting as if you are taking it out of the box for the first time. We recommend you turn on your autosave option when setting up your smartphone.
There are two methods for factory resetting a Galaxy S8 Plus, a hard factory reset using the power and volume buttons and a soft factory reset using the settings method when your phone is unlocked.
The hard factory reset is used when you have lost or forgotten a password or your phone is unable to charge and is malfunctioning, it is used as a last resort to get back into your Galaxy S8. A Soft Factory Reset from your phone's settings is used when you can unlock and access the phone's settings, making it the easiest and most used method. For this tutorial, we are going to use the soft factory reset with the steps below to guide you through the process using pictures.
How to Soft Factory Reset a Samsung Galaxy S8 Plus
Go to Settings (Gear Icon)

Scroll down and click on About Phone

Click Reset

Select Factory Data Reset

Scroll down and click Reset

Click Delete All


The phone will now reset and restart deleting all user data. It can take up to a few minutes to reset depending on the amount of data stored on your phone.
Why Soft Factory Reset a Samsung Galaxy S8 Plus
Factory resetting a smartphone can be done for many reasons, from fixing a problematic phone to deleting all data before selling it, trading and upgrading, or before giving the phone away, preventing the new user from having access to sensitive and personal information stored on the smartphone.
This data includes pictures, videos, phone numbers, text, financial information, and work-related files.
It is best to set up autosave in your phone's settings to prevent the loss of irreplaceable data and information if your phone ever becomes lost, stolen, or broken.