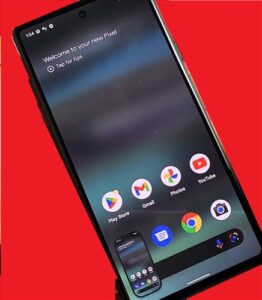 Taking a screenshot with your Google Pixel 6a is a quick and easy way to save images, ideas, music, conversations, etc.
Google Pixel makes it easy, giving you two different options to take a screenshot.
To find which is the best option that works for you, follow the steps below.
How to Take a Screenshot with a Google Pixel 6a
Option #1 Screenshot Using Hard Keys/Buttons
Press and hold the Power and Volume Down Buttons at the same time.

The screenshot will appear at the Bottom Left Corner.

The screenshot will be saved to the photos gallery.
Option #2 Screenshot Using a Voice Command with Google Assist
Press and Hold the Power Button and give the voice command; Screenshot.

The screenshot will appear on top of the screen.

The screenshot will be saved to the photos gallery.
Where is My Screenshot Button?
Most smartphones use the hard keys/buttons located on the side of your phone to take a screenshot of the phone's image displayed on the screen.
Depending on the smartphone you have, it may vary. The Google Pixel 6a uses the power and volume down keys/buttons. The nice thing is most Android smartphones use the same keys (power and volume down) to take screenshots. This makes it easier for users when trading out or upgrading their Android smartphones.
Summary
Saving screen images on your Google Pixel 6a is a convenient and simple way to save and share content. The nice thing about screenshot is it is quick and easy.
You have the option to use the phone's hard buttons/keys or Google Assist to voice commands. Google Assist is a great tool for those individuals who have difficulty with fine motor skills. Google Assist also comes in useful when your side buttons get damaged or don't function as they should.
Google Pixel 6a also gives you the ability to capture an entire screen, document, or article. You only need to open the capture more option and scroll through the entire image. You can find this option next to the screenshot.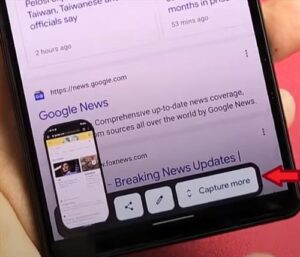 If you found the above tutorial helpful please leave us a comment below letting us know.