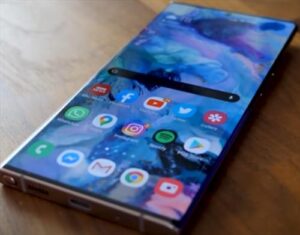 If you are trying to turn off 5G on a Samsung Galaxy S22 and use Verizon or AT&T, they do not have the option available from settings.
Some carriers will allow for the option to turn off 5G and to choose another cell phone band, while Verizon and AT&T do not.
While currently not available, a future update, while unlikely, may give the option, so be sure to check.
The option, if available, will be in Settings–> Connections–> Mobile Networks–> Network Mode.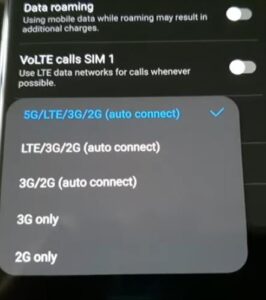 If the option is available, different bands can be chosen, including 5G, LTE, 3G, and 2G.
An option to turn off 5G is also available for some Galaxy S22 smartphones from Power Savings mode.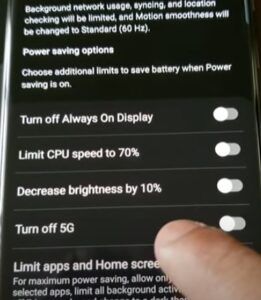 To go to power saving mode, swipe down from the top of the screen twice and long press (hold 2-3 seconds) the Power Savings button.
Some carriers give the option to disable 5G from the Power Savings feature.
If your cell phone carrier has removed the 5G band changing option, it can still be changed using the official Samsung app.
The app is called Samsung Band Selection and works very well at changing cellphone wireless frequencies.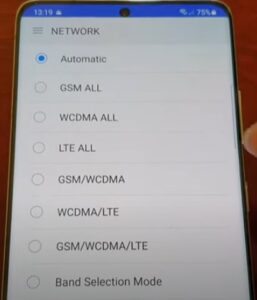 The main options include Automatic, GSM ALL, WCDMA ALL, LTE ALL, GSM/WCDMA, WCDMA/LTE, GSM/WCDMA/LTE, and Band selection mode.
The app is available from the Google Play store with the steps below on how to install and use it.
How To Turn Off 5G on a Samsung Galaxy S22 (Verizon and AT&T)
Open the Google Play Store and search for Samsung Band Selection.

Install and Open the App.
Click Launch Band Selection.

Choose the Network Band (Frequency) Wanted, such as 4G LTE.
Summary
Some carriers have blocked the option to turn off 5G with the Galaxy S22, mainly Verizon and AT&T.
Verizon and AT&T have been known to block the 5G option, but others likely do the same.
The best way to turn off 5G when not available from settings is to use an app called Samsung Band Selection.
The app allows for changing the band to other bands, including 2G, 3G, and 4G.
This makes it a good option for anyone wanting to turn off 5G and use another frequency such as 4G LTE, 3G, or even 2G.
Keep in mind the cell towers in your area will have to have the technology available for a new frequency to work.
While 5G has a very good speed, often 4G is more used since it also has good speeds and does not drain the battery.
The location can also have a big impact on the best frequency to use since some frequencies may not be available.
Be sure to know what cell bands are available in your area and carrier.
Once a frequency option is changed, verified by looking at Settings–> Connections–> Mobile Networks, which will list the current band used.