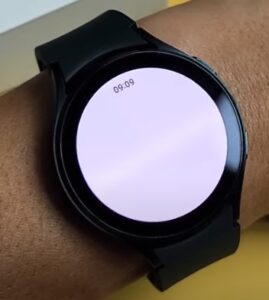 The Galaxy Watch 5 has many useful features and options to make everyday life easier.
One of the most useful options is the flashlight which can help when it is dark outside or inside.
This feature makes it a great option when a light is needed and no standard light is available.
It offers a safe hands-free option for navigating in the dark without searching for a handheld flashlight.
How to Access the Flashlight on a Galaxy Watch 5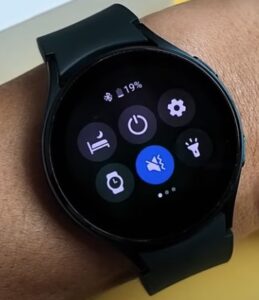 The flashlight app for the Galaxy Watch 5 can be found under the favorites tab.
The Watch 5 can also be customized, and the flashlight can be added to shortcuts.
The flashlight option is accessed the same with both a standard version and the Galaxy Watch 5 Pro.
How To Turn on the Flashlight Samsung Watch 5
Swipe Down on Watch's Face.

Tap on the Flashlight Icon.

The Flashlight will Illuminate on the Watch's Face.

Rotate the Bezel or tap the screen to adjust the Brightness of the Flashlight.
Summary
The Galaxy Watches have many nice features that make everyday life easier and safer. One of these is the flashlight feature that display's a light on the face of your watch when turned on. It allows the user to keep their hands free, providing a more safe way to navigate through unlocked doors and hallways in the middle of the night.
If you need more light, either tap the face on the watch or the bezel on your Galaxy Watch 5 can be rotated clockwise, allowing the flashlight to illuminate brighter. If you have sensitivity to light, you can again tap the face on the watch or rotate the bezel counterclockwise to display a dimmer light on your Galaxy Watch. Either way, you can adjust the brightness as much or as little as you need.
Keep in mind this may run your battery down a lot faster when turned on.
Have you had any issues using the Galaxy Watch-5 flashlight app? Let us know your thoughts in the comments below.