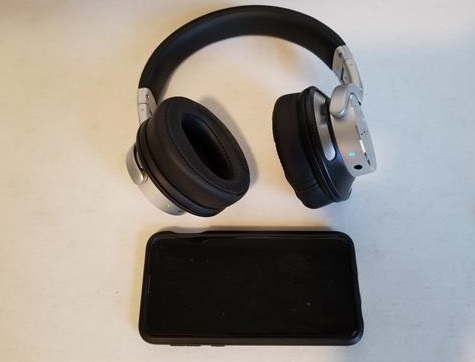 Page Table of Contents
Android devices usually work very well at pairing with Bluetooth devices such as headphones but can at times limit the volume.
This includes headphones, earphones, Bluetooth speakers, and air-pods.
Prior to Android 10, an option called Media Volume Sync was used on many devices to manage adaptive sound and volume.
New Android releases 10, 11, and 12 have removed the Media Volume Sync feature.
The best way to control higher volume on Android 10 and up is to disable an option called Bluetooth Absolute Volume.
What is Bluetooth Absolute Volume?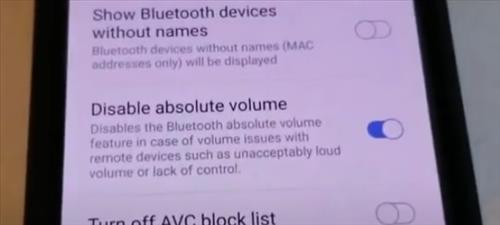 Absolute Bluetooth Volume is a feature that was introduced with Android 6.0
By default, absolute volume is enabled on Android 6.0 or higher but can be disabled.
It controls several things related to volume, including un-attenuated audio, amplifies the audio according to the volume information, and register volume notifications.
When enabled, the volume buttons control the Bluetooth volume and the phone's other media at the same level.
Usually, this is a good feature, but it can cause issues and be incompatible with some devices.
When it is disabled, the phone volume and external Bluetooth devices such as headphones will use two separate volume levels.
If the volume on your headphones is extremely loud or quiet, disabling Absolute Volume often fixes the issue.
The register volume notifications allow the phone to show the volume controls when the sound is turned down on another device.
For example, If you are using Bluetooth speakers and turn the volume down, it will display on the smartphone.
When disabled, you will need to disconnect from the Bluetooth device and reconnect. In some cases, the phone will need to be rebooted, or the settings will not take effect.
How Do I Disable the Bluetooth Absolute Volume on my Android?

The Absolute Volume option is located inside Developer Options which needs to be enabled first.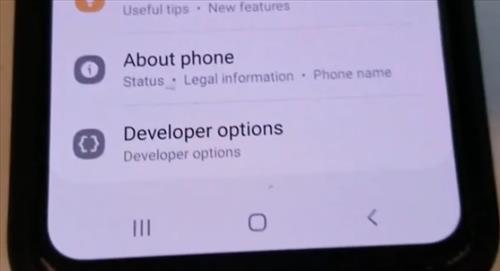 Developer Options is a hidden menu with many advanced settings that can be enabled or disabled.



It is easy to enable Developer Options by tapping on the Build number 7 times.
Once the Developer Options are enabled, the Absolute Volume can be turned on or off with a slider bar.
How To Disable Bluetooth Absolute Volume Android
Click on Settings (Gear Icon)

Select About Phone

Select Software Information

Locate Build Number

Tap on the Build Number 7 Times until it displays Developer mode has been turned on

The smartphone will display Developer mode has been turned on

Go back to the main menu find a select Developer Options

Scroll down, find and disable the absolute volume by sliding the bar
Older Android Version Prior to 10.0 Media Volume Sync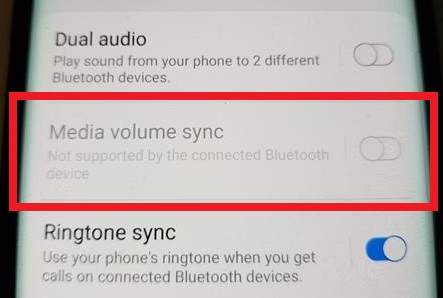 If you have an older smartphone using an older Android version, you likely have an option called Media Volume Sync.
This option worked well for many to control external Bluetooth devices but was removed with Android 10.
Media Volume Sync and absolute volume worked together with the older Android version.
Many smartphones would have Volume Sync greyed out until absolute volume was enabled or disabled.
The Media Volume Sync feature is in the device's Bluetooth settings under advanced options.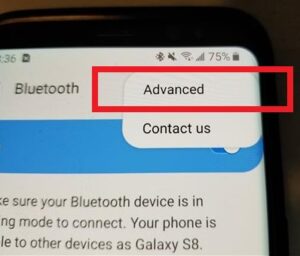 To go to Media Volume Sync, go to Settings–> Bluetooth –> click the three dots on the top right and select advanced options.
If the Sync option is not there, you have an Android 10 version or higher.
For example, New smartphones such as the Galaxy S21 will not have this feature.
Summary
Absolute Volume can affect Bluetooth headphones and earbuds, audio quality, and audio output.
When disabled, the volume and external Bluetooth devices will use two separate volume levels.
This allows for increased volume by releasing volume limits placed by the Bluetooth volume setting.
The Android smartphone's true max volume can be unleashed.
Be sure to be careful with increased volume output as it may damage the smartphone.
If your Android smartphone has the volume too low, using the steps above can increase the volume.
Have you had issues with the volume on your Android smartphone? Let us know in the comments below.