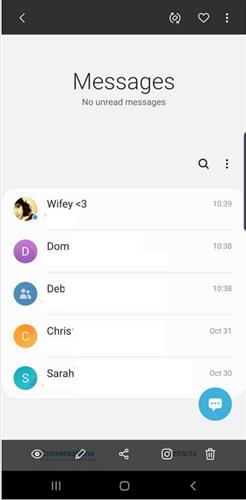 If you own an Android smartphone and have a blue dot next to a contact or text message, it means the other person has RCS compatibility.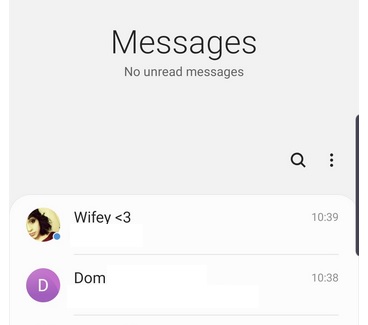 RCS has enhanced messaging and SMS features that standard texting does not have.
What is Samsung Android RCS Chat?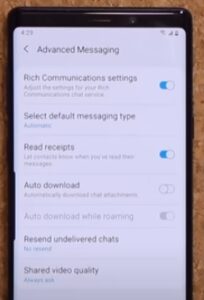 RCS (Rich communication service) is a new feature to enhance messaging for Android smartphones.
RCS, also known as Chat, is the Android answer to the popular iMessage, or WhatsApp services, that give users more texting options.
Android smartphones will revert to standard texting when the Chat service is unavailable.
When a contact is compatible with the service, a blue dot will be on their contact icon information.
When a contact does not have the RCS Chat service, they will not have the blue dot.
Which Android Smartphones Have RCS Chat Compatibly?
Many new Android smartphones have RCS Chat compatibly by default.
The cell phone carrier also needs to have the RCS network infrastructure, or the feature will not work.
The messages app will automatically scan the contacts on a smartphone and determine if they are RCS capable.
If the contact has a carrier with the RCS network infrastructure and a compatible Android smartphone, a blue dot will be placed next to their name.
Currently, the Android Messages app on the Google Play Store supports the feature along with the smartphones, Google Pixel, LG, and Motorola devices from Xfinity Mobile.
Samsung Messages app, which is used on newer Samsung smartphones, also has the feature available.
This includes the Samsung Galaxy S10, S21, S22, Z-Fold3 and more.
If you have an older smartphone, the Android Messages app can be downloaded from the Google Play Store, which will make the phone compatible.
Currently, iPhone's do not have the feature and are not compatible.
How To Enable RCS Chat on an Android Smartphone
Open the Messaging App.

Tap on the three dots on the right side.

Select Settings.

Select Advanced Messaging.

Find Rich Communication Settings and swipe the bar to on to enable it.

If there is no Rich Communication option, then the app is not compatible.
Summary
Android smartphones have a new messaging service called RCS or Chat that has many nice new features and options.
Some messaging apps have also been updated to use the service, with most new Android smartphones now compatible.
The cell carrier will also need a compatible network to carry the new texting SMS features to others users.
For example, T-mobile has an updated cell network that can send RCS messages.
When a contact on your phone is compatible with the RCS or Chat service, they will have a blue dot next to their icon.
If your smartphone does not have the option installed, the Android Messages app is compatible even with older smartphones.
Have you had any issues with the new RCS or Chat or with the blue dot next to a contact? Let us know in the comments below.